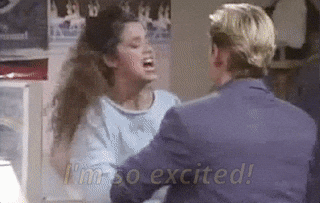 I'M SO EXCITED…to be talking about one of my personal favorites from the 90's…
As a child of the 90's, shows like Saved By The Bell were a HUGE part of my childhood. I remember every morning before school, I'd catch an hour of the show whilst eating breakfast. Like most kids, I would wake up groggy, annoyed, and totally not looking forward to school. SBTB was the only thing that could change my mood for the better.
In many ways, SBTB was ahead of its time. The show exposed us to a variety of topics/situations, some of which we wouldn't come across for years to come. It gave us life lessons on love, heartbreak, drug use, poverty (remember Christmas episode at the mall?), drinking and driving, and how to creatively cut class. Saved by the Bell covered it ALL, with no apologies.
Saved by the Bell spanned over the course of four years (1989-1993) consisting of 86 episodes (aired on NBC). Not included in this count, is the show that preceded it.
Does anyone remember, Good Morning Miss Bliss?
This teen sitcom aired for one year on the Disney Channel. It had four cast members that went on to be in Saved by the Bell (Zack, Lisa, Screech, and Mr. Belding). Instead of being based in sunny California, this show took place in Indiana, with the primary focus around it's central character, Miss Bliss.
After 13 episodes, it was cancelled and NBC took over and transitioned it into what we came to know as, Saved by the Bell. Crazy, right?
Along with its run of four seasons, SBTB influenced the production of: two movies (Hawaiian Style & Wedding in Las Vegas), two more TV shows (College Years and The New Class) and one off-Broadway musical (Bayside! The Musical!). Dang. It definitely left its mark, and continues to do so till this day.
For those who don't remember a whole lot about this show (or for those who never got the chance to watch), let me give you a brief background.
Based in Palisades, California, the story revolved around six students attending Bayside High School. Each character was unique and brought a different element to the show. Let's meet/re-meet all of them below!
First off, we have Zack Morris (played by Mark-Paul Gosselaar). He will forever be remembered as the trouble-maker, Kelly's one true love, and owner of the coolest cell phone ever. Throughout the series, he was constantly up to no good, causing mayhem in his daily life. He loved his friends, almost as much as he enjoyed getting in trouble. We will always remember him for his shenanigans, and for the brief moments where he melted our hearts.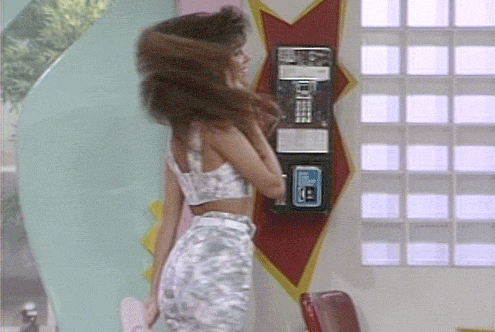 Next, we have the princess of Bayside, Kelly Kapowski (played by Tiffani Thiessen). She was every boy's crush/love/future wife. Heck, even I had a crush on her. She was #bae of the 90's.
Kelly was a sweet, beautiful, ambitious, and lovable character in Saved By the Bell. She ran the cheerleading team, started a girl band, and even said no to prom after her dad lost his job (REMEMBER HOW SWEET THAT WAS SIGH). Basically, every guy wanted to date her and every girl wanted to be her. #PromQueenOfThe90s
From fashion, to dance moves, to knowing when to say no, Kelly Kapowski was adored by the world.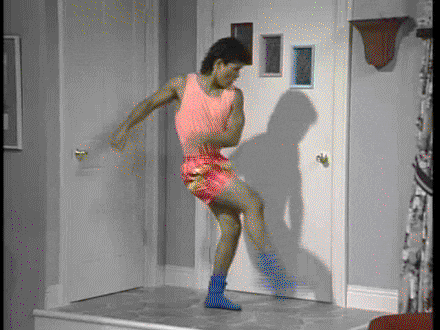 Next, is resident hunk of Bayside, A.C. Slater (played by Mario Lopez). This cutiepie had all the girls swooning over him (I mean dat body tho). He was the jock of the group and a big part of the Bayside wrestling team (not to mention, A GREAT DANCER). He joined Bayside as an army kid and didn't gel with the group immediately. In fact, he even competed with Zack for Kelly's attention. Oh boy. Those were some funny episodes.
Later, he ends up dating Jessie Spano with whom he shares an interesting relationship. Jessie was a firm believer in feminism and gender equality, while A.C. Slater was the textbook definition of a macho man's man. They made one hell of a couple and proved opposites do attract.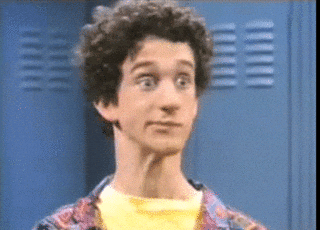 Oh, Screech. Dorky, nerdy, goofy, clueless Screech (played by Dustin Diamond). Screech was the group's doofiest character who spent his time chasing after his one true love, Lisa Turtle. He was Zack's best friend (since kindergarten) and followed him around EVERYWHERE. Basically, he would do everything for Zack in exchange for protection from the bullies of Bayside. The best part about his character was that he was accepted by his friends in all his nerdy glory. AND he was proud of who he was (a huge freeking dork).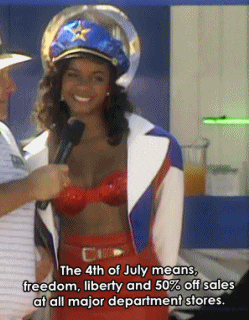 Next, we have Bayside's trendy fashionista and gossip queen, Lisa Turtle (played by Lark Voorhies). She was Screech's one true love and a constant target for his romantic shenanigans. Along with Jessie and Screech, Lisa had also been Zack's long-time childhood friend. In fact, the two have a brief romance in the show AND dated on and off in real life. Her presence in the show added a sassy and dramatic element that fans absolutely loved.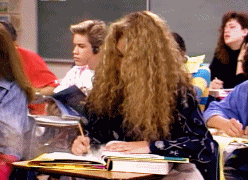 Most famously known for her, "I'm so excited" scene, is Jessie Spano (played by Elizabeth Berkley). She was the bookworm of the group, always worrying about studying and doing well in school. This eventually would lead to her breakdown and iconic caffeine pill overdose. Throughout the series, she dated A.C. Slater. She was a firm believer in women's rights and fought for gender equality any chance she got. A studious firecracker and optimist, Jessie found a place in all of our hearts.
Each character was so diverse and spoke to fans on so many different levels. We were able to relate to their personal lives and find comfort in knowing we weren't alone in our experiences.
Before wrapping up this #tbt post, I need to mention a couple more pivotal characters of this series without whom the story would not have been what it was.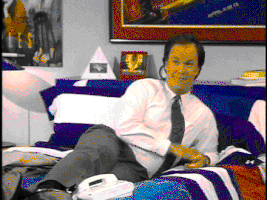 We can't mention Saved by the Bell, and not talk about the iconic, Mr. Belding (played by Dennis Haskins). He played the principal of Bayside High and quickly became the group's mentor and target of many pranks. His goofy laugh and silly catchphrases made him very memorable (i.e.- "Hey, hey, what's going on here?!"). He was always chasing and punishing Zack for his never-ending antics. He truly loved this group of kids and was their support through the series.
Last , but not least, is Max (played by Ed Alonzo)! Max was the owner of the Max (the local hangout for Bayside students). He was a guiding light for the kids and often gave them advice (in the form of magic tricks). He was a recurring character through the first two seasons.
As I wrap this post up, I just want to reflect once again on how wonderful this show was for me. As cheesy and silly as it was, it made me smile and laugh and reminded me that life isn't always easy. The show didn't shy away from controversial topics. It made us laugh, cry, and rejoice as if we ourselves were a part of the group. It often felt like home.
Some of my favorite moments were those that felt raw and real. Simultaneously, our hearts were broken but we were left with hope. Remember when Zack and Kelly broke up? Ugh. Tearjerker.
The show also provided moments of absolute joy and silliness. It made for some amazing, LOL moments. Like…Snow White and The Seven Dorks.
Saved by the Bell helped many of us navigate our way through the awkwardness of young life while maintaining the humor of it all. It was truly one of the best in its time!
I leave you with a skit from the Tonight Show With Jimmy Fallon. The SBTB cast reunited for this lawlztastic throwback. <3
Did you watch Saved by The Bell? What were your favorite moments and episodes? Share them below in the comments or in the forum by clicking here!